Power BI training: dive into the world of data analysis
---
Power BI training is for you if you are passionate about data analysis and want to gain the skills to create advanced reports and gather relevant business insights. With Power BI, you can harness the full potential of your data to make critical decisions. Please read the article if you want to know who this training is dedicated to and why it is worth attending.
What is Power BI?
Power BI is a powerful data analysis tool developed by Microsoft. It allows you to intuitively combine, visualise, and transform data from different sources. With Microsoft Power BI, you can create interactive and compelling reports to help you understand trends and patterns in your data.
Why invest in Microsoft Power BI training?
Investing in Power BI training can be extremely valuable for individuals and companies seeking to analyse data and present business results effectively. Power BI is a robust data analysis and visualisation tool that allows you to explore information from various sources in a clear and accessible way. Microsoft Power BI training enables you to learn advanced techniques for creating interactive dashboards, reports and data models, which translates into a better understanding of your company's processes and allows you to make accurate business decisions.
During the course, participants acquire the skills to construct advanced calculations, data transformation and integration with various information sources. This enables them to create personalised reports tailored to the specific needs and goals of the organisation. Knowledge of Power BI enables the effective use of available data visualisation tools, which in turn facilitates the understanding of trends, the identification of patterns and the detection of hidden information.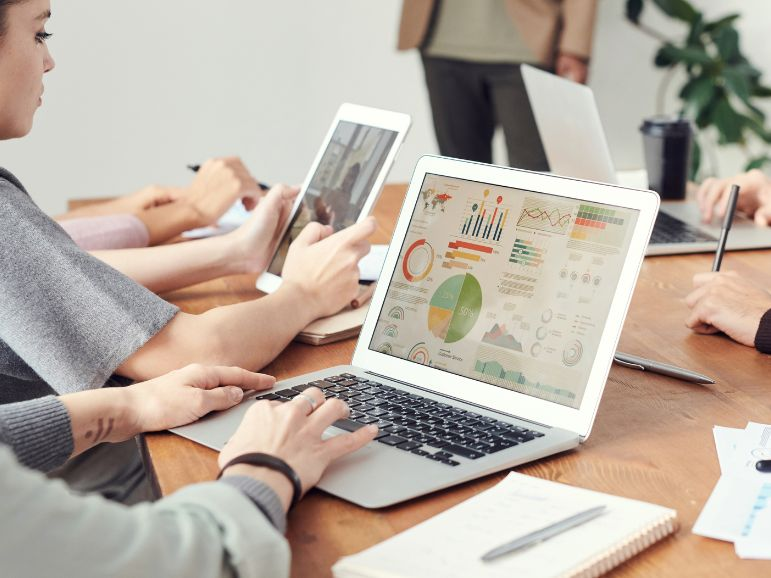 Today, where data plays a crucial role in business decision-making, the ability to effectively use analytical tools such as Microsoft Power BI is becoming extremely valuable. Employees with these competencies can contribute to streamlining analytical processes, optimising operational strategies and increasing the company's competitiveness. As a result, an investment in Power BI training can quickly pay for itself through time and resource savings, more efficient data analysis and a better understanding of the business's health, which is crucial in a dynamic market environment.
Who should attend a Power BI training course?
Power BI training courses are dedicated to a wide range of individuals and professionals who want to fully exploit the potential of data analysis and visualisation in their daily work. First and foremost, those working in analytics and reporting, including data analysts, business professionals and financial controllers, gain invaluable benefits by gaining the skills to create advanced reports and data models.
Power BI training is valuable for managers and executives to quickly and effectively monitor key performance indicators and make sound strategic decisions. Marketing professionals, in turn, can use Microsoft Power BI to analyse campaign effectiveness, identify customer preferences and understand market trends.
IT experts and those responsible for data management are also frequent trainees who, with their new knowledge, gain the ability to optimise data integration processes, maintain information integrity and implement advanced security mechanisms.
Finally, entrepreneurs who want a complete overview of their company's activities can also benefit from Power BI training to learn how to monitor financial performance in real time, analyse the effectiveness of operations and take quick corrective action.
The conclusion is clear: Microsoft Power BI training is aimed at anyone who wants to transform data into valuable information, increase operations efficiency, and make better decisions based on solid analysis.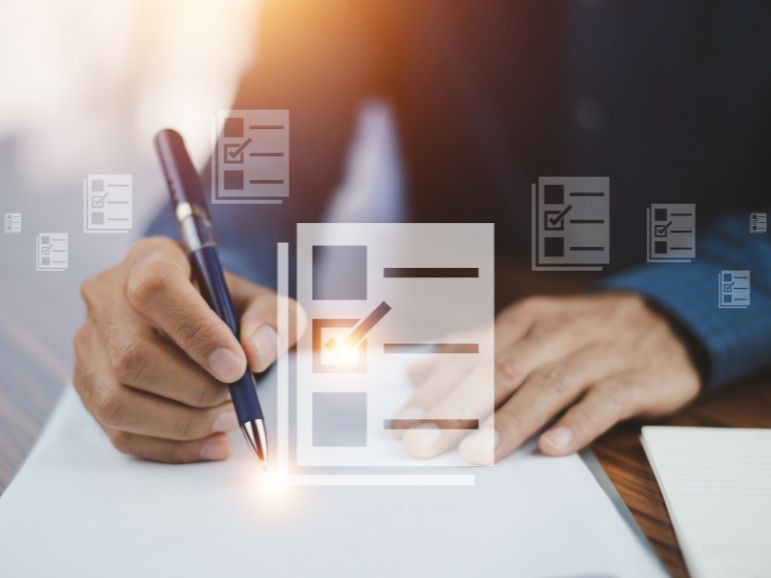 What will you breach during the Power BI training?
Creating reports with the help of Microsoft Power BI
During the training, we show you how to start your journey into modern data analytics by creating a simple report. You enter the data you want to analyse and then use the various visualisations available in Power BI. You can create column charts, pie charts, heat maps and much more to see your data in a new light.
Filtering and sorting data
One of the critical skills in data analysis is the ability to filter and sort information according to specific criteria. Power BI allows you to create advanced filters to help you focus on the essential aspects of your analysis.
Data modelling in Power BI
In Power BI, you can create advanced data models that combine various information sources. You can also create relationships between tables, allowing you to perform in-depth analyses and draw conclusions.
Create your benchmarks and indicators
One of the most powerful elements of Power BI is the ability to create benchmarks and indicators. You can tailor the tool to your business needs, allowing you to get even more precise analysis.
Trend analysis and forecasting
With Power BI, you can analyse historical data and predict future trends. This enables you to make more informed business decisions and adapt your company's strategy to changing market conditions.
Visualise conclusions
Conclusions and analysis are one thing, but skilfully communicating them to others is another. Power BI allows you to create interactive dashboards that effectively display complex information and help you share your conclusions with stakeholders.
Improving your skills
Microsoft Power BI training is the beginning of your data analytics adventure. It's worth continuing to learn and explore more advanced features and tools to become proficient in creating complex reports and analyses. So, if you want to learn how to use Power BI, attending a training course will be a good step.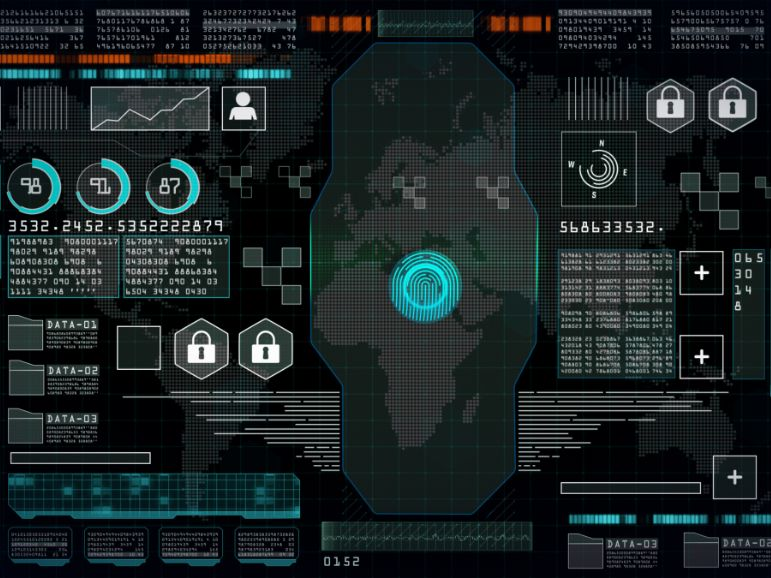 Where to get Power BI training?
If you are looking for professional Power BI training, EBIS is a reliable partner to bet on. With many years of experience implementing Microsoft in companies across a wide range of industries, EBIS has earned a reputation as a reliable provider of Power BI training. As a Microsoft Solutions Partner, the company guarantees high knowledge and excellent skills in transferring this knowledge to participants.
EBIS's flexibility and adaptation to customer needs set it apart from other training companies. Training courses can be conducted online, allowing participation remotely or at a location of the client's choice. This saves participants the time and resources associated with commuting and will enable them to learn in a comfortable setting.
The individual approach to each group is also a great advantage. EBIS's experienced consultants can adapt the scope of the training to the participant's level of knowledge and the specifics of their industry. This means that participants receive content that is relevant and useful to them in their daily work.
EBIS has been synonymous with professionalism, commitment, and advanced Power BI knowledge for years. Thanks to the training services offered, participants gain solid competencies in data analytics and visualisation and can use the full potential of Power BI in their business.
Power BI desktop and online course - FAQ
How much does a Power BI course cost?
Power BI courses organised by EBIS are priced individually based on analysing the student group's needs. For a quote, please get in touch with us at info@ebisgroup.com.
Typically, the training agenda includes topics such as:
data preparation
data visualisation
importing and retrieving data from external sources,
data model building and data modelling,
analysing data from various sources - including Excel files, CRM systems, databases and others,
report sharing,
creation of dashboards,
combining Power BI with other Microsoft tools,
adding queries (also in natural language),
assigning access.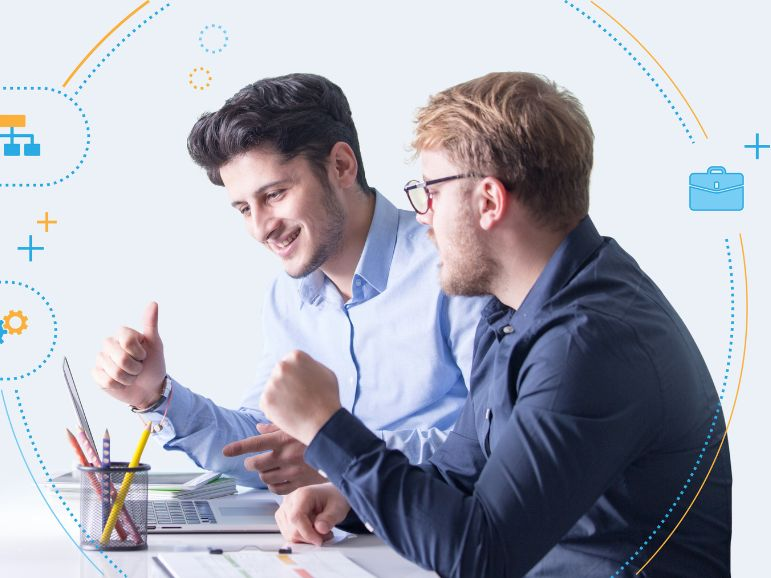 How long does it take to learn Power BI?
The time it takes to learn Power BI depends on several factors, such as the initial knowledge of data analytics and Business Intelligence tools, the intensity of learning and the target skills you want to achieve. For those already familiar with data analytics or using other Business Intelligence tools, learning the basic features of Power BI can take anywhere from a few days to two weeks.
If you are a beginner just getting started with data analytics, the process can be more challenging and take a few weeks to a few months, depending on your commitment and how much time you can dedicate to learning.
However, it is worth remembering that learning Microsoft Power BI is an ongoing process, as the tool offers many advanced features that may take time to master. Once you have acquired the basic knowledge, you can continually develop your skills by exploring more advanced techniques for creating interactive reports, modelling data or integrating with different data sources.
It is also crucial to dedicate systematic time to learning and practically apply the knowledge you have gained to real-world projects, accelerating the process of achieving confidence in business intelligence and reporting.
Is it worth learning Power BI?
There can only be one answer to this question - it is definitely worth learning Power BI. It is one of the most popular tools for understanding the principles of data visualisation and business analytics, used in various industries and fields. Mastering the skills to use Power BI can bring many benefits.
Firstly, working effectively in Power BI allows you to transform raw data into clear, interactive visualisations and reports. This enables you to understand better and communicate critical business information more compellingly and concisely.
Secondly, Power BI allows you to analyse data quickly and accurately (better than Excel), which is crucial for making sound business decisions. With this skill, you can identify trends, patterns and potential areas for optimisation in your business.
Thirdly, using Power BI makes you a more valuable employee in the job market. As the technology becomes more widely used, employers with Power BI skills are becoming more sought after by employers, especially in data analytics and reporting areas. The Power BI service, therefore, opens the door to careers wherever data visualisation is critical. Regardless of the industry, the ability to transform data into useful information positively impacts career prospects.